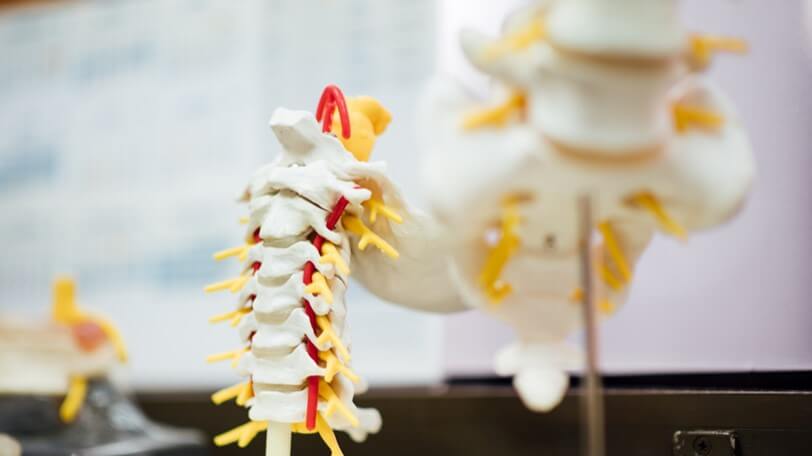 Dutch clinical phase regenerative stem cell technology company Neuroplast and Hospital Nacional de Parapléjicos de Toledo in Spain, today announced positive clinical Phase I results after analysis of ten patients suffering from Traumatic Spinal Cord Injury (TSCI). Data demonstrate that Neuroplast's investigational stem cell treatment Neuro-Cells appears to be safe and well tolerated, without product-related adverse events. The transformative treatment uses the patient's own stem cells to prevent (further) loss of function after sustaining TSCI, to potentially limit loss of mobility and independence of otherwise life-long impairment.
The Phase I study evaluated the safety and tolerability of the Neuro-Cells® stem cell preparation for intrathecal application (injection into the spinal canal). Ten patients with spinal cord injury, who sustained the trauma between one and five years ago and suffered either an incomplete or a complete lesion, received the Neuro-Cells treatment, manufactured from the patient's own bone marrow, led by principal investigators Antonio Oliviero, MD, PhD and Prof. Dr. Jörg Mey.
The safety study started in November 2020 and reached its primary endpoint in October 2021. No serious safety concerns or product-related adverse events have occurred during the study.
In addition, Neuroplast demonstrated clinical feasibility to collect, manufacture and treat patients in Spain with a fresh autologous stem cell preparation derived from bone marrow, from its GMP (Good Manufacturing Practice) production facility in the Netherlands, within 48 hours.
Antonio Oliviero, MD, PhD, Hospital Nacional de Parapléjicos, Toledo, Spain and principal investigator in the Phase I study, comments, "I'm really enthusiastic about the prospects of this therapy and what it means for the future treatment of patients with TSCI. Neuro-Cells might be a game-changer."
Neuroplast CEO Johannes de Munter, adds, "proving the safety of our autologous Neuro-Cells treatment is an important step in the development of a treatment for acute TSCI patients, as the absence of product-related adverse events in the clinical phase I study highlights its inherent safety. The functional, psychological, and financial impacts of traumatic spinal cord injury are broad, and we are committed to advance our treatment for patients worldwide as soon as possible."
With the completion of the Phase I safety trial, Neuroplast will finalize preparation for the start of a randomized, placebo-controlled, international multi-center Phase II study. This study will evaluate the efficacy and safety of treatment in sub-acute patients.
The current study is focused on Europe. Neuroplast is seeking additional funding to expand clinical trials for TSCI to other geographies.
About Traumatic Spinal Cord Injury
Acute TSCI causes incurable impairment to the spinal cord, affecting approximately 12,000 people across Europe and 17,000 across the USA annually. The damage or trauma interrupts communication of the brain with the body regions below the site of injury. Spinal cord injuries are mainly caused by accidents and – in most of the cases – result in life-long loss of control of motor functions and sensations. After the primary injury to the spinal cord, a cascade of events leads to progressive loss of tissue which may further deteriorate the patient's prognosis. Current treatment approaches for TSCI are only symptomatic, leaving the underlying pathophysiology unchanged.
TSCI has a serious impact on the quality of life of patients, with severe implications on mobility and loss of independence. In addition, TSCI creates a lifetime financial burden for patients, payors, hospital systems and societies at large.
About Neuro-Cells
Neuro-Cells is a transformative treatment under GMP in the crucial first phase after sustaining TSCI, during which the irreversible impact of TSCI can be radically reduced. It contains non-substantially manipulated bone marrow-derived hematopoietic and mesenchymal stem cells, manufactured from a patient's own bone marrow (donor and receiver are the same person). Inflammatory inducing components and pathogens are removed during this process.