Cloud-based artificial intelligence (AI) and complex rules-based decision platforms are quickly changing healthcare delivery amidst multiple challenges of the COVID-19 pandemic, staffing shortages and new coding requirements.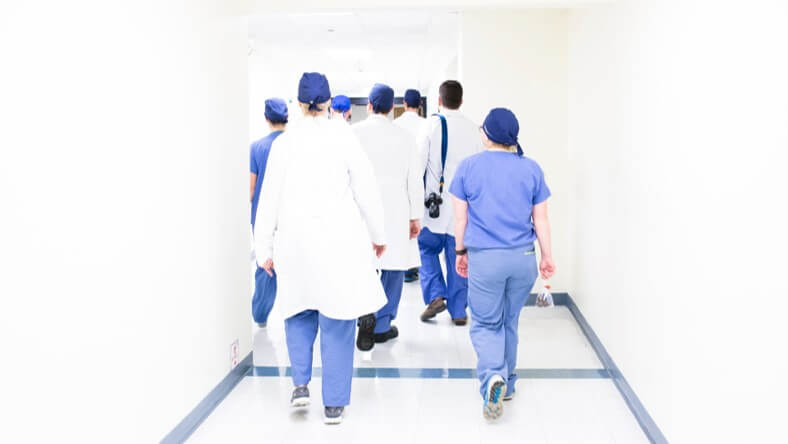 To shed insights on the impact of these new solutions, ExdionACE solicited comments from users and experts at U.S. urgent care centers. The results were published in a recent article, "How Changing Coding Practices Helped Urgent Care Centers Through The COVID-19 Crisis," now available here.
"Virtually every urgent care clinic in the United States has had to overcome extreme financial pressures because of COVID-19," said Exdion Solutions vice president, Dan Narayan. "New technology solutions are proving their ability to bring them close to financial equilibrium in a relatively short time."
The article examines how AI-driven technology is positively addressing:
Revenue losses due to suboptimal coding and missed modifiers
A nationwide shortage of experienced medical coders, especially those who are knowledgeable about the intricacies of coding for urgent care practices
The dramatic shifts in patient flow and business patterns due to the COVID-19 pandemic
ExdionACE operates on a proprietary, AI engine that can analyze thousands of patient encounters within a few minutes and flag them for possible coding, revenue and compliance gaps. The highly customized platform scales and evolves with emergent codes so that urgent care centers remain profitable and continue to serve their communities.
With the ExdionACE platform, revenue almost immediately increased by 25% a month at AFC Urgent Care Memphis. The lag in claims payment also dropped by 66%, increasing cash flow even further.
The white paper includes additional information on the problems and solutions facing urgent care practices today.
About Exdion Solutions
ExdionRCM, a part of Exdion Solutions is a global health-tech firm helping medical practices prepare for the digital tomorrow. Its technology solutions transform revenue cycles through AI, data science and automation. As a medical coding powerhouse, the company services numerous medical practices through its flagship platform ExdionACE. ExdionACE is an all-in-one platform offering multiple modules including an Auto Coding module for high coding accuracy, a Revenue Integrity module that leverages code relationship algorithms (ICD/CPT) and a CAPD module that drives CDI by recognizing E&M levels, medical decision making and missing documentation. ExdionRCM was recognized as a Top 10 Healthcare Workflow Solution Providers by Healthcare Tech Outlook in 2021.