GE Healthcare has unveiled that its Venue Family point-of-care ultrasound devices will now integrate Caption Guidance, an artificial intelligence (AI) technology offering real-time guidance for obtaining diagnostic-quality cardiac images. This update follows GE Healthcare's recent acquisition of Caption Health.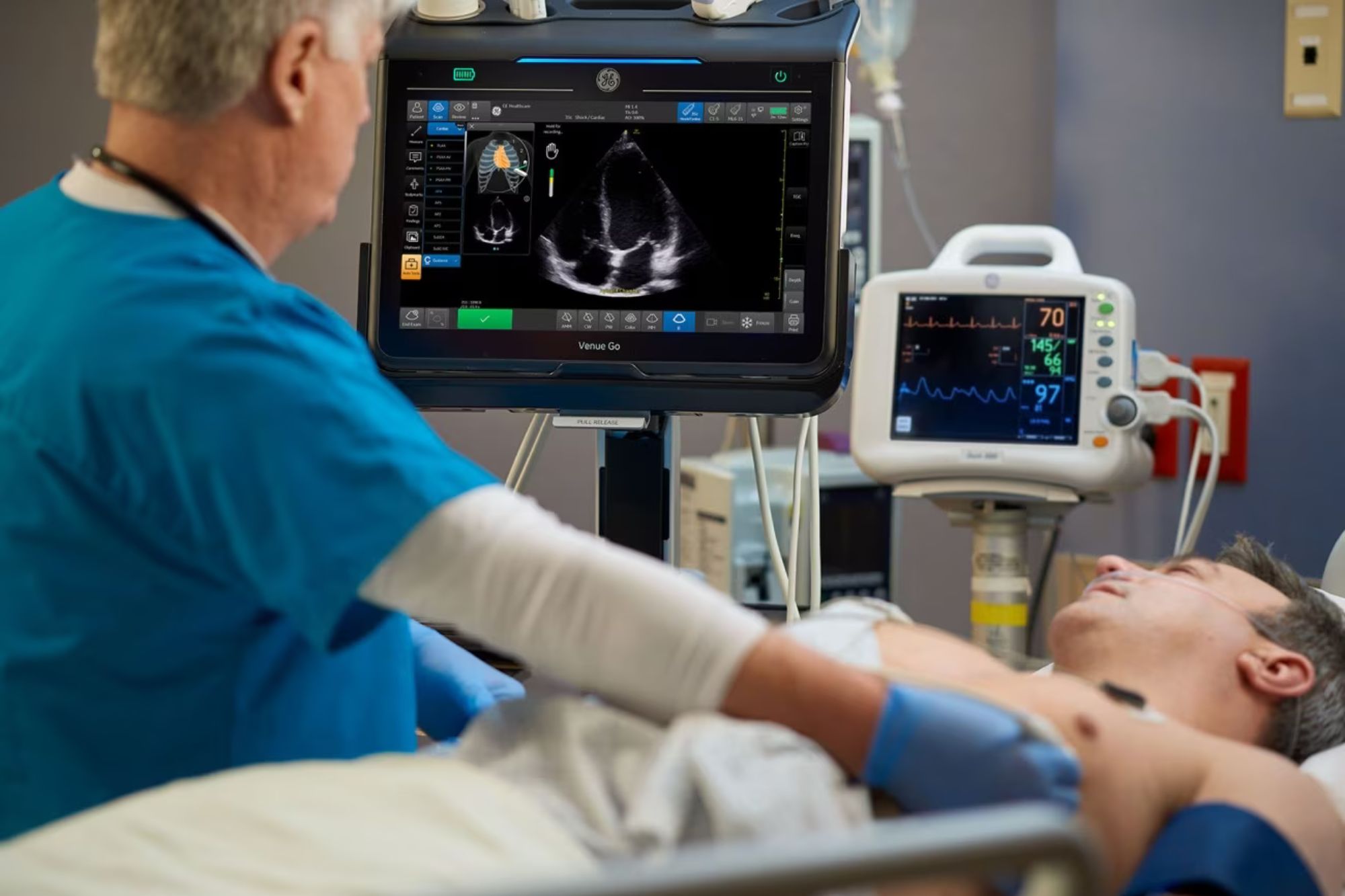 The Caption Guidance, available as an optional feature, aims to enhance capabilities at the point of care, supporting healthcare professionals in diverse clinical settings, including emergency departments, critical care wards, and anesthesiology.
Cardiac ultrasound, which uses sound waves to examine heart structure, remains a primary tool for identifying heart failure, a prevalent diagnosis for US hospitalized patients over 65. This condition leads to numerous global deaths annually. The Caption Guidance technology offers clinicians detailed instructions for ultrasound image acquisition for cardiac evaluations. This technology is expected to address the skill and training barriers associated with ultrasound, making it more accessible. Consequently, this facilitates early detection of heart disease symptoms in susceptible patients, leading to timely interventions, decelerating disease progression, and possibly reducing hospitalizations.
Dietmar Seifriedsberger, Global General Manager at GE Healthcare, commented, "Venue Family ultrasound devices support clinical decisions at care points, such as emergency departments, offering quick, precise solutions. By integrating Caption Guidance software, these devices can elevate cardiac care, alleviating pressure on sonographers and radiology departments, as more healthcare providers gain the capability to perform scans and assess patients."
The Caption Guidance for Venue Family ultrasound systems is now available in the U.S. GE Healthcare has plans to incorporate this groundbreaking AI technology into additional ultrasound equipment, broadening the reach of diagnostic care and ultrasound applications in varied healthcare settings.
Karley Yoder, Chief Digital Officer at GE Healthcare, emphasized their dedication to the technology, stating, "Shortly after the Caption Health acquisition, we've launched Caption Guidance on our Venue Family ultrasound devices, enabling more efficient and confident ultrasound usage at care points."
The newly named Verisound suite, previously known as Ultrasound Digital Solutions, includes Caption Guidance. This rebranded Verisound amalgamates GE Healthcare's ultrasound AI and digital workflow solutions, aiming to optimize clinician workflows.
GE Healthcare is set to introduce the Venue Family ultrasound systems with Caption Guidance and the Verisound brand during the American College of Emergency Physicians (ACEP) Scientific Assembly from October 9-12 in Philadelphia. They will also present the new Vscan Air SL, a handheld ultrasound device for quick cardiac and vascular evaluations.
Additionally, Caption Guidance and Verisound will be highlighted at the American Society of Anesthesiologists (ASA) Annual Meeting from October 13-17 in San Francisco.
For more information on Caption Guidance, visit https://www.gehealthcare.com/campaigns/venue-family-caption-guidance.