Sponsored Content |
By Kyle Rao, founder and president at Secure Medical |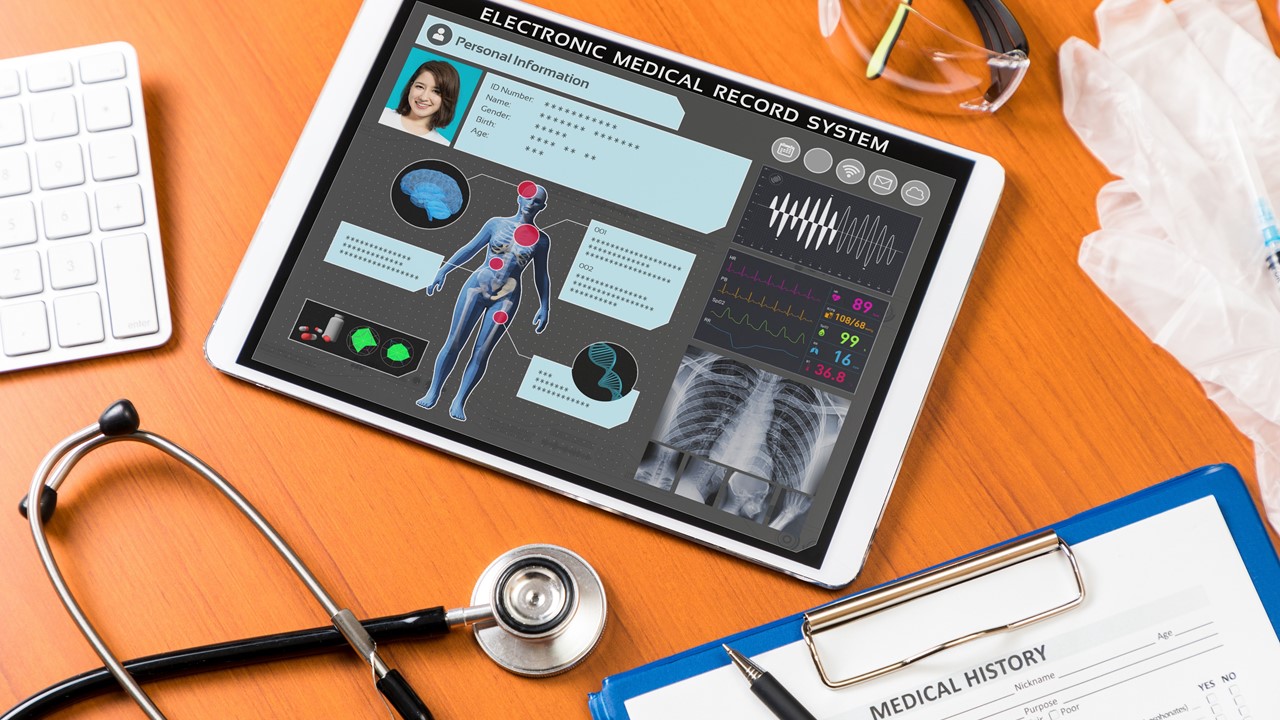 When Covid-19 was declared a global pandemic, 84 million Americans moved online for services they previously carried out in person. As a critical need for people everywhere, healthcare was forever changed. Telemedicine became a beacon for safe access to care and demand for virtual healthcare services soared. According to McKinsey, the number of consumers relying on telemedicine skyrocketed to 46 percent in 2020, up from 11 percent the previous year.
As we look further into 2021, data indicates the surge in telemedicine isn't expected to dwindle. Eighty-three percent of patients say they are likely to continue using telemedicine after COVID-19 and it's estimated that up to $250 billion of current US healthcare spending could eventually shift to virtual.
However, the connectivity that makes telemedicine possible also opens the door to risk. By nature, telemedicine comes with unique privacy and security risks that are enticing to criminals. Sensitive patient data is in high demand on the dark web, with medical records going for up to $1,000 each. After records are compromised, they're often used to carry out crimes such as illegally obtaining prescription medications, identity theft or filing fake medical claims.
Challenges with Secure Patient Onboarding
Secure Medical has provided telemedicine products and services since 1998. We contract licensed emergency medicine, family medicine and general practice physicians to conduct online patient consults. Today, over one million consumers have used our services for safe, secure and discreet physician consultation services and FDA-approved medications.
In our early years, verifying patient identities was a cumbersome process. Patients were required to fax, mail or electronically submit identification documents. This method created a significant setback in the ordering process because our physicians required the documentation before communicating with the patient.
With the documents in hand, the process continued with a cross-check of the address on the patient's ID and the billing address on their credit card. If the addresses didn't match, the patient was required to submit additional information, which further delayed the process. We didn't really have a good system in place.
We also lacked an effective method for preventing chargeback fraud, which happens when consumers deliberately steal from merchants by claiming legitimate purchases are fraudulent. The people committing chargeback fraud were becoming more brazen and, in many cases, would provide all the correct information, which checked out during our verification process, and still commit the fraud. It was as if they were unaffected by the consequences of committing a crime.
A Smarter Way to Onboard Patients Digitally
We needed a way to digitally verify patient identities and ensure a safe, quick onboarding process. This required a solution that would prevent patients from using stolen data, ensure prescriptions ended up in the right hands and, at the same time, deliver a seamless and positive patient experience. It was also critical that we maintain compliance with industry regulations, protect Secure Medical's contracted physicians and reduce risk for the business. Should data be compromised or compliance breached, our company would not only face financial consequences, but also brand damage in an industry where consumer trust is everything.
Building trust remotely while also protecting the business was challenging. We began researching options for technology to help simplify onboarding, protect patient data and reduce risk. In 2008, we began working with IDology for digital identity verification and fraud deterrence solutions. Right away, this accelerated our onboarding process.
IDology does the heavy lifting by analyzing multiple layers of identity attributes that include location, activity, device and email, to validate patient identities. Behind the scenes, it accesses thousands of data sources containing billions of records to locate and identify individuals. We're able to verify multiple aspects of a patient's risk profile and at the same time, remove effort and enhance the customer journey.
With identities verified in the background, the long process of submitting documentation before a physician consult is eliminated unless a patient is flagged. In that case, we escalate to another form of verification, but only when necessary. Onboarding is seamless for legitimate patients and anything suspicious is put to the test. Telemedicine providers don't have to put patients through the trouble of submitting documentation when, through advances in technology, the process can be secure and simple.
Maintaining Compliance and Reducing Risk
Reliable identity verification also helps us maintain compliance and protect personal health information (PHI). We require customers to have their ID verified in addition to confirming key identification information, which helps ensure accuracy in all processes, including physician and pharmacy consultations. Any inaccuracies are handled directly with the patient and their provider.
Our security is fortified with a multi-layered approach to patient identity verification. Recently, a government regulator employed to test the security services of online telemedicine providers attempted to place a prescription order as a minor. The patient was flagged and escalated to another form of verification. I know of other providers that have had their merchant accounts revoked with major credit card companies because they failed a similar test.
Additionally, our card fraud has been drastically reduced, saving Secure Medical millions in chargebacks. These measures protect the integrity of the social contract between a business and its consumer. Nearly all of our credit card fraud and attempted identity theft dropped quickly and almost immediately, our chargeback rate decreased from 1 percent to .013 percent.
The Road Ahead
Frictionless, yet secure identity verification will play a critical role in growing our business by seamlessly verifying identities and helping us deter ever-sophisticated fraud schemes and maintain compliance.
Now and in the future, the identity verification digital handshake is incredibly important for safe, effective digital patient care. As the popularity of telemedicine grows and new players enter the market, the ability to provide a streamlined, safe and effective experience will be a key differentiator by establishing a level of patient trust and long-term loyalty that leads to revenue and business growth.
About the Author:
Kyle Rao is the founder and president of Secure Medical, a provider of advanced telemedicine products and services. Since founding the company in 1998, Rao has focused on getting life-changing products and services into the hands of millions who need access to medical care from anywhere, at any time, around the world.
Join CEO Chris Luttrell, Inci Kaya, Senior Analyst with Aite-Norvarica, and Secure Medical CEO Kyle Rao on the "Bridging the Digital Identity Healthcare Divide" webinar on September 15. Get a deep dive into the world of telemedicine and learn how robust identity verification tools can prevent fraud while promoting a positive UX for patients. https://register.gotowebinar.com/register/2163396197379548685