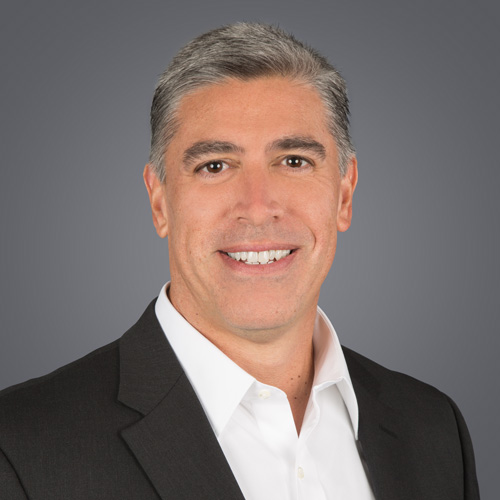 Mike Lipps is Chief Executive Officer of Intelerad Medical Systems. With over 20 years of software industry and leadership experience at companies such as Intuit, LexisNexis and insightsoftware, he has a proven track record of driving transformative growth for customers by applying technology to solve complex challenges. Mike's expertise in technology combined with his deep understanding of the healthcare industry and passion to help others has led Intelerad to significantly expand its presence globally and deliver innovative solutions that enable healthcare providers to improve efficiency and patient outcomes.
1. Now more than a year into the COVID-19 pandemic, what have been the biggest changes or challenges your company has experienced as a result of the public health emergency?
The COVID-19 pandemic severely impacted the global medical imaging software market. As the volume of ambulatory imaging declined, patient demand for elective services were halted, and other procedures were put on hold. However, Intelerad was well positioned to play offense during the pandemic, and knew that we would come out of the pandemic strong.
For example, we were agile enough to create a custom version of our InteleOne distributed radiology solution that enabled our clients globally to rapidly implement our flexible solutions to address the unique needs of remote and distributed reading due to COVID-19 related challenges. We also launched a "Read the Wave" campaign to demonstrate how our customers could improve reading efficiency to quickly get through a backlog of images.
Internally, our main priority was the health and well-being of our employees. From culture initiatives and employee engagement activities to providing a stimulating virtual environment, we focused on seamlessly transitioning employees from their "normal" office life to this new way of remote working.
2. Intelerad has announced several acquisitions over the past several months. How have these  acquisitions improved the company's ability to better serve its customers?
Intelerad is growing rapidly, and is dedicated to providing our customers with the most comprehensive medical image management platform in the industry. As part of our larger growth strategy, this past year we focused on bringing additional solutions into the Intelerad family to help healthcare providers deliver better patient care.
In the summer of 2020, Intelerad acquired Radius, a private cloud platform provider with in-house expertise and capabilities in enterprise imaging solutions and data center operations. The acquisition advanced Intelerad's strategy of becoming the imaging cloud platform of choice, providing a flexible approach to managed services with the ability to offer hybrid cloud solutions to healthcare providers. In December, Intelerad acquired Digisonics, Inc., a leading provider of cardiovascular and obstetrics/gynecology information and structured reporting systems, to bolster our portfolio of solutions for cardiovascular and obstetrics/gynecology. Then in February of this year, we acquired LUMEDX, a leading provider of healthcare analytics and cardiovascular information systems (CVIS). And most recently we announced the acquisition of Heart Imaging Technologies (HeartIT), a leader in clinical workflow automation and the first company to offer an FDA-cleared zero footprint medical image workstation.The addition of these companies was a huge step in realizing our vision of delivering better patient care. Providing a comprehensive enterprise imaging platform that includes robust cardiovascular offerings is central to our commitment to delivering strong value to the hospital and health system market.
As a result of these acquisitions, customers benefit from an expanded suite of solutions and analytics capability, as well as increased automation enabling them to drive clinical efficiency and focus on providing improved patient care. Further, our customers now have access to an expanded base of team members dedicated to customer service globally, and a larger community of customers to collaborate and share best practice use cases across hospitals and health systems as well as radiology and imaging centers.
3. What are some of the top challenges/pain points your customers are currently facing?
Hospitals and health systems have faced immense, unexpected challenges during COVID-19. In addition to the stressors and business impacts of COVID-19, they have also been navigating the move to value-based care, which is a cataclysmic shift in the way hospitals historically operate. In order to reduce costs and drive greater efficiency that enables providers to focus more on improved patient care and outcomes, hospitals need to automate and streamline processes.
To achieve the triple aim of healthcare –– elevating the patient experience, decreasing costs of healthcare, and improving the overall health of a population — hospitals are increasingly looking to technology. Intelerad's enterprise imaging technology consolidates multiple systems into one interoperable environment, further optimizing workflows and ultimately improving patient care. For example, via a central, cloud-based solution, patients can have their images examined and interpreted by leading experts anywhere, giving patients in rural or underserved areas better access to high-quality healthcare diagnostics and treatments, a key role in delivering value-based care.
4. How can our industry improve interoperability in the hospital setting, thus overall improving value-based care?
Cutting-edge technology can be an exciting addition in the healthcare setting. However, the cost can quickly outweigh the benefits if these technologies do not easily integrate into existing processes. Hospitals need solutions that automate tasks, and provide greater insights into patient information. As the COVID-19 pandemic eases and hospitals return their focus to achieving value-based care, one key to success will be driving greater interoperability across the entire organization. Hospitals and health systems can achieve this by implementing platforms that connect EHRs, clinical decision support, imaging, and other facets in order to improve workflows and taking the burden off providers so they can focus on patient care. By putting a greater emphasis on the provider-patient relationship, combined with automated solutions that provide deeper insights and tools that support an ease of collaboration, hospitals can achieve consistently better outcomes.
5. Knowing there is an influx of data in the healthcare industry, how can a greater, more granular focus on data analytics improve collaborative care?
Analytics will increasingly become a larger part of the business as we move forward. Everyday clinicians are faced with an influx of data, when what they truly need are tools to tell them what's happening with said data, and then routing that information back to the end user. As noted previously, a key value prop from the LUMEDX acquisition was not only to expand the suite of solutions and analytics capability, but to also increase automation, enabling them to drive clinical efficiency and focus on providing improved patient care. Via our acquisition with LUMEDX, we will be providing select customers with analytics for multiple specialties, including orthopedics, neurology, spine, and maternal/fetal medicine, spanning the breadth and reach of our offerings through an expanded suite of solutions.
6. Can you touch on the emergence of AI in healthcare? How do you see it continuing to evolve in 2021 and beyond?
Traditionally, there has been resistance to AI in healthcare, especially when it comes to radiology. Over time, however, clinicians have learned that AI can actually help, not hinder, their workflow and prioritize their worklist, which we have done through our launch of Odyssey, a module of Clario SmartWorklist, an AI-augmented workflow solution that provides a fully integrated and automated triage workflow.
A report from Deloitte on the future of AI in healthcare notes that AI could include tasks that range from answering the phone to medical record review, population health trends and analytics, therapeutic drug and device design, reading radiology images, making clinical diagnoses and treatment plans, and even talking with patients. AI is changing the way patients and clinicians interact by increasing the ability for healthcare professionals to better understand the day-to-day patterns and needs of the people they care for. With this knowledge, providers can focus on what truly matters —  providing better feedback, guidance, and support for staying healthy.
7. What are you most excited about for your company and the healthcare industry at large for the second half of 2021?
Acquisitions are a key part of achieving our vision. During COVID-19, while many other companies were playing defense, Intelerad was able to grow and help others succeed because of our expertise. We acquired four companies, expanded our suite of capabilities, and overall came out of COVID-19 stronger because of that. Expanding from only radiology to cardiology to a full-blown medical image management provider while investing in our infrastructure has positioned us for growth over the next few years. As we expand our U.S. footprint, we have plans to formally open our U.S. headquarters in Raleigh, North Carolina, in the second half of 2021.