By Vispi Daver, SVP, Whatfix |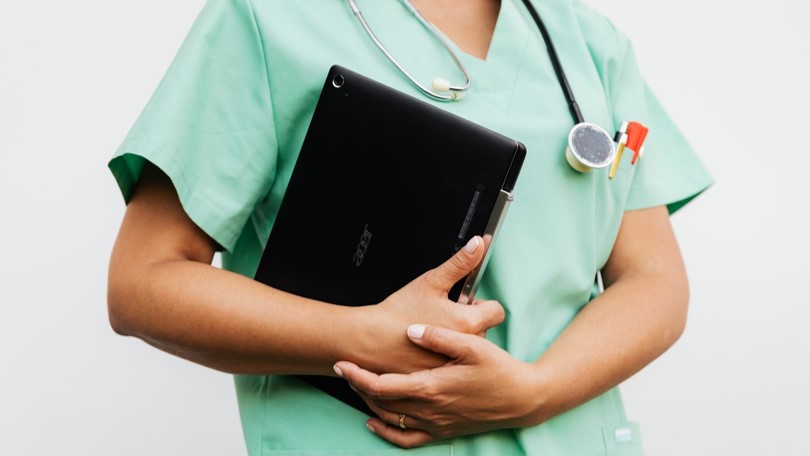 The healthcare industry faces unique challenges when it comes to digital transformation. On one end, leaders in healthcare institutions need applications to ease the workflow of their doctors, nurses, and administrators, with the goal to reduce the workload on those providers who often find themselves in the middle of an increasingly complex system. On the other side, they're faced with patients who are tasked with the rapid transition to telemedicine compounded by an influx of new apps that monitor vitals in real-time, keep up to date on prescriptions, and more. Patients now take some of their care into their own hands, which while a positive development, can also be an overwhelming proposition.
The truth is digital transformation in healthcare is an incredibly positive force when both medical professionals and patients utilize its full potential. Technology streamlines hospital operations, improves patient experience, all while making care more accessible and more affordable. A recent McKinsey study found digital transformation can correct 95% of adverse drug events like medication errors, overdoses, and allergic reactions, saving lives in the process.
However, there are still patients and healthcare providers who don't see the advantages of virtual visits, patient portals, or AI screenings. The skeptics can be the biggest hurdle to avoiding a slow adoption, but with the right strategies, you can get those holdouts on board. Achieving the goal of executing a digital transformation quickly and cost-effectively. Here are three ways to show providers and patients the benefits and accelerate your digital transformation efforts.
Solidify Your Change Management Plan
The movement away from legacy systems to new digital tools always requires organization-level change management. That means you need to have a solid plan for implementing the changes you want, as well as a plan to make sure those changes stick and become the new norm. Establish that change management plan early in the process. Set up a team to drive change and help staff with the adoption of the new digital tools. Take the time to plan out how that team will communicate every part of the change to the people affected.
Most of all, make your change management people-centric. Take the time to consider the learning and development plan for employees. Make sure you know how to leverage digital tools to make it easier for them to learn. For example, our team at Whatfix recently worked with medical supplier Shield HealthCare to leverage digital adoption solutions in helping staff get up to speed as they transitioned from a legacy billing application to a new application developed in-house.
The Shield training team had several objectives. They wanted to create training content quickly and developed self-paced training that encouraged employees to learn at their own pace leading to true user adoption. The team created various types of learning materials with Whatfix's walkthroughs, creating step-by-step guidance for user journeys and complex tasks to help employees ease the learning curve. The walkthroughs allow employees to learn without taking up extra time or company resources.
Employees may understand processes after training sessions, but it can be difficult to remember each step days later. That's why with Shield, we also deployed a smart-tip feature that added definitions or reminders within Shield's billing system. A short line of text will pop up when a user hovers over a term, enabling them to quickly get back to the task at hand.
Prioritize Technologies That Ease Burden on Staff
One of the biggest benefits of digital transformation is how new technologies can free up valuable staff time. When applications take on mundane tasks, your people have more time to focus on more creative and strategic work. Eliminating those more "boring" tasks is the fastest way to get employees to buy-in. Stress how a small learning curve with new technologies will make their jobs easier in the long run.
Artificial Intelligence is a growing technology trend for the healthcare industry. Hospitals have adopted automated voice systems as well as chatbots. The AI takes on the task of screening patients, thereby reducing that workload for staff. The AI screening helps decide which patients need urgent care, and then it can take them to the correct channels toward the help they need all while cutting the time spent on hold as well as transfers over the phone. Chatbots can even help patients schedule virtual or in-person visits.
Cloud migration is another important technology to consider as it helps with data aggregation.
Cloud applications are distributed in nature, which lowers the chances of a complete data disruption. With patient data stored across several servers, there is no central point that can fail. Aggregating data with cloud-based systems will allow your organization to provide better patient care faster and save employees a lot of work along the way.
Show Patients the Benefits of Technology
Getting employees on board is one thing. Patients are a whole different matter. Expecting patients, some of whom are completely new to digital healthcare, to adopt new technologies quickly and effectively can be a tall order. Yet, there are ways to make the adoption process easy for patients who are far from being tech-savvy. Creating a smooth digital transformation experience for patients begins with making the tech easy to use. Again, we're stressing the importance of clearly communicating the benefits they will receive from using the tech.
The first question most patients will ask is, what's in it for me? The best place to start when discussing the benefits is telehealth and virtual visits. The coronavirus pandemic forced a rapid expansion of virtual doctor visits. However, it's a trend that was growing long before the COVID-19 outbreak. In 2015 the number of virtual visits was 5%. By 2018, that figure jumped to 22%. The advantages are plain to see. Patients don't have to spend time traveling or sitting in waiting rooms. Instead, they can carry out their wellness visits and screenings quickly and easily.
Patient portals are another leading technology in healthcare trends. The platforms allow patients to access their health records, message their doctors, and schedule appointments. The key message to deliver to patients is how this tech is making their lives easier. Waiting on the phone for long periods to talk to someone at the doctor's office is nearly a thing of the past. Transparency is another benefit to promote. Now, patients can easily see their test results, care histories, and notes from their doctors online. It's also easier to share that data with other providers and eliminate the need to make calls to offices and manual record transfers.
Short-term inconvenience, Long-Term Results
Employing the above strategies will simplify any digital transformation for both patients and healthcare providers. In the end, Shield Healthcare was able to greatly reduce the time it took to get its employees up to speed on its new billing program. Not only that, learning retention increased because employees were learning as they were working. It streamlined their learning experience because a digital adoption platform made it easier for Shield employees to get answers without ever having to leave the billing application.
Making life easier should be the job of all technology. For healthcare leaders, it's critical to communicate to everyone involved that what seems like an inconvenience at first glance will be a long-term benefit.
About The Author
Vispi Daver is SVP of Global Sales and Partnerships at Whatfix based in the San Francisco Bay Area. Vispi works with the Whatfix sales team worldwide with Global 1000 prospects and customers across verticals and industries. Vispi is a graduate of Yale University.