By Ian Hertzler, Assoc. AIA, LEED GA, Associate at FCA |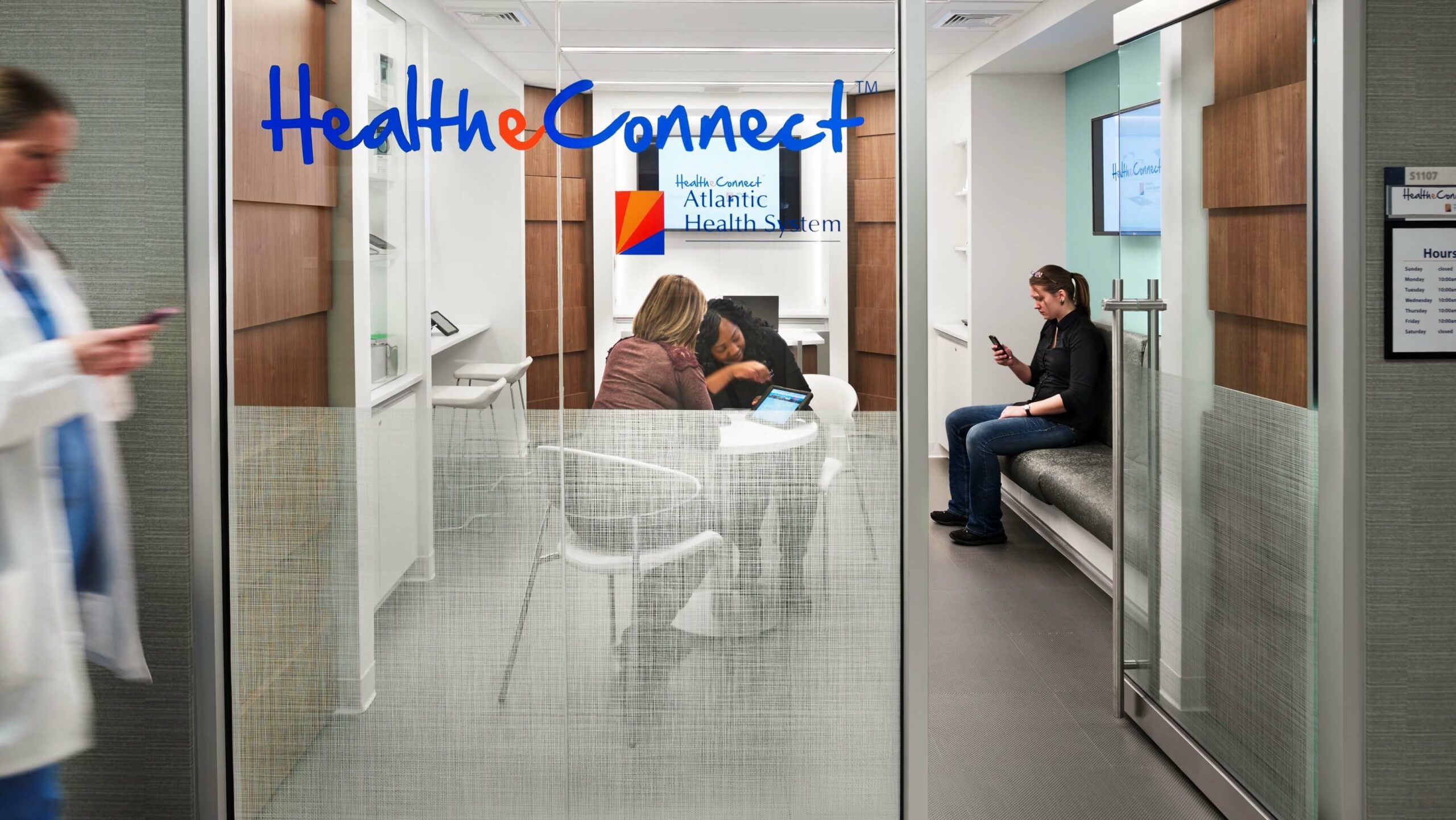 Technology has an incredibly broad impact on nearly every aspect of healthcare, including the spaces needed to provide care, as do the devices we all seem to wear or carry around with us these days. The design of healthcare facilities, both inpatient and outpatient, is spatially defined in some cases by the physical scale of the necessary technologies—including large imaging, surgical equipment, and other mechanical equipment for HVAC systems. Other technology is strategically placed on counters or walls, in closets, cabinets and above ceilings. It is the integration of these various elements and their respective software, which communicates and connects to a system wide IT and networking level, that is driving some of the biggest changes to healthcare in decades.
The connectivity made through network integrations is driving the shift of considerations related to site of care. The integration of multiple devices and software systems interacting with and logging patient data in one place is changing where and how we provide patient care. In some cases, it has changed the way reimbursement rates are factored, favoring service lines that are located outside of the hospital setting to move into the HOPD or outpatient services. This shift of care means that certain surgeries and imaging scans, like those requiring a CT or MRI that were once located in the hospital, are now located in the outpatient setting off-campus. This allows for higher levels of care to be provided further away from the hospital itself.
The outpatient care setting is also seeing new and rapidly changing technologies; some of these technologies are integrated in the design and layout of the spaces, while others work to improve the communication experience between patient and provider, factoring in how and where care is delivered. Digital patient screens are becoming increasingly common in the exam room, allowing patients to have a visual representation of the information being discussed with them by their provider regarding their healthcare data. The use of wearables and small medical equipment for monitoring various aspects of a patient's health will continue to increase in capability. As they do so, they will be integrated more and more, even adding supplementary information to the patients' health record that can be viewed and discussed on the aforementioned patient screen or via remote conference session for patients in remote locations.
The continuous growth and evolution of telemedicine has many implications on the design of space, as it can require a broad range of space types—from patient-facing dedicated areas for providers to conduct quality digital health sessions, to the operations needed for larger system wide control centers. The level of integration of these tele/digital tools span a broad spectrum, from being used as a tool to help direct and control patient volume to the hospital for specific acute services during COVID-19, when hospitals nationwide were over capacity, to extending outpatient care to the farthest reaches in rural locations. The digital camera and audio capabilities on the standard smartphone or small medical equipment devices have similarly helped to extend the capabilities of the patient to reach the provider from far off distances. These developments have allowed for entirely new ways to provide clinical observation/monitoring in the form of "TeleSitting," which has had a substantial impact by reducing risk of exposure for institutions utilizing this technology during the peak of COVID-19.
The shift in care will continue to change and evolve as new technologies emerge. As this happens, the design of the spaces in which we receive and provide care will evolve accordingly. The reality that more and more elements will be interconnected is almost guaranteed and will result in both new types of space and an accelerated evolution of many of those in place today.
About The Author
Ian Hertzler, Assoc. AIA, LEED GA, is a design professional with a holistic approach to the built environment. Ian understands his clients' needs and helps bring their visions to life through thoughtful, strategic planning and design. His dedication and skill ensure successful and award-winning projects that provide the highest level of patient care and experience.