By Joseph Rubinsztain, MD, CEO & co-founder at ChronWell |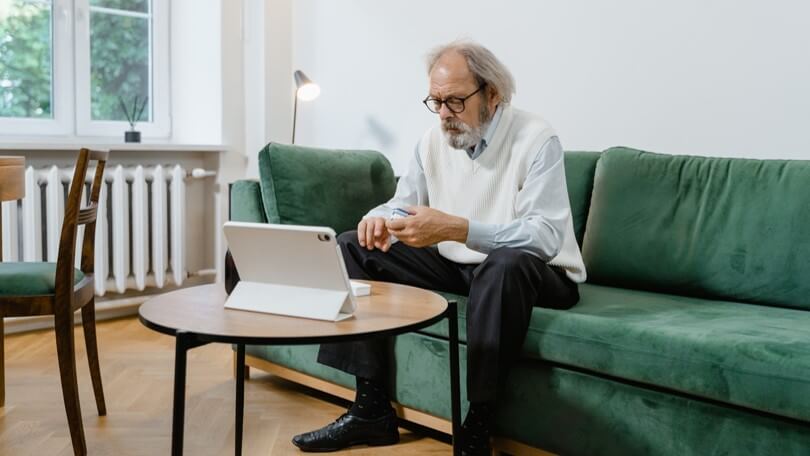 Chronic and mental health conditions are an enormous drain on the U.S. healthcare system, accounting for 90% of our $3.8 trillion in expenditures, according to the CDC.1
Many of these diseases and conditions tend to respond favorably to well designed and managed treatment plans, and particularly to applications of digital therapeutics. Obesity, hypertension, high cholesterol, diabetes, and nonalcoholic fatty liver disease (NAFLD), to name a few, are primarily managed with lifestyle changes, sometimes in conjunction with a medication plan. Unfortunately, patient compliance with traditional treatment plans is poor and outcomes remain suboptimal. It's vital that our healthcare system transforms its approach to metabolic syndrome via both preventive support and patient engagement strategies. Through the implementation of digital health tools, and more specifically, digital therapeutics (DTx), providers will uncover new ways to connect with patients and help them achieve and maintain realistic treatment goals for improved outcomes.
Good advice, bad execution
Patients presenting with metabolic syndrome, a group of five conditions that can lead to heart disease, diabetes, stroke and other health problems, have three or more of the following risk factors:2
High bloodglucose (sugar),
Low levels ofHDL ("good") cholesterol,
High levels oftriglycerides,
Largewaist circumference, or "apple-shaped" body, and
Hypertension, known as high blood pressure.
Obesity is common in the majority of metabolic patients, and remains the greatest risk factor contributing to the burden of chronic diseases in the U.S.3 Typically, physicians prescribe a healthy diet and increased physical activity levels for weight loss and treatment. Unfortunately, this care plan is rarely accompanied by guidance or support for execution and management. As the patient condition carries on or worsens, internal organ damage can occur, and the vicious cycle of unhealthy tendencies and behaviors often persists; insulin resistance causes the body to rapidly accumulate fat and raise cholesterol; as the patient feels sluggish, exercise is challenging, and hunger cravings increase; additional weight gain and inflammation in the liver result.
For a set of serious conditions that are complex and interconnected, providers need a solution that connects them more effectively to patients. The advice "eat better and work out" with a suggestion to see them in six months is simply not a sufficient plan for patients in peril. Lifestyle changes can be difficult, and patients benefit from monitoring, diagnostic controls, education, reminders, motivational nudges, and other accountability strategies through a team of dietician, coaches, therapists, or nurses. Unfortunately, under current reimbursement models, no provider office can afford the army of clinicians required to manage such tasks for a significant portion of their patients. But there is a solution that can help.
Using digital therapeutics to transform
According to the Digital Therapeutics Alliance,4 digital therapeutics (DTx) is a set of software-delivered medical interventions that are based on high quality algorithms and published best practices delivered to prevent, manage, or treat a range of medical disorders or diseases. These interventions have proven successful in improving specific measured outcomes. These digital interventions aren't typically intended to replace interactions with physicians or brick-and-mortar care entirely, but rather serve to complement clinical patient-provider episodes for a deeper understanding of the optimal treatment plan and the conditions themselves.
Intervention that's scalable, precise and personalized provides positive reinforcement and the necessary tools for patients to carry out wellness goals. The intelligent engines behind DTx also alert the prescribing physician when input or additional outreach is needed with minimal interruption to his workflow. This functionality is built on a foundation of patient data points—comprised of clinical presentation, past medical history, blood biomarkers, diagnostic and laboratory tests, and social determinants of health (SDOH)—that guide appropriate treatment and individualized interventions.
As DTx evolves in the areas of certification, reimbursement, and regulation in the U.S., digital interventions will become de-facto medical extenders supporting personalized, agile treatment of chronic conditions. Using digital therapeutics, health IT decision-makers and physicians will enhance their ability to tackle the system's costliest conditions by reducing ER visits and hospital readmissions and minimizing service overutilization. DTx will play a large role in realizing the wise, old adage: "An ounce of prevention is worth a pound of cure."
About the Author
Joseph Rubinsztain, MD, is CEO & co-founder of ChronWell, a digital therapeutics company that creates efficiencies and extends patient care beyond the walls of the physician's office. ChronWell has worked with physician practices to develop multi-modality programs in the fatty liver space, including very innovative digital therapeutics, pathways, protocols, and algorithms.
References