By: Joe Duarte, co-CEO of InnoCaption |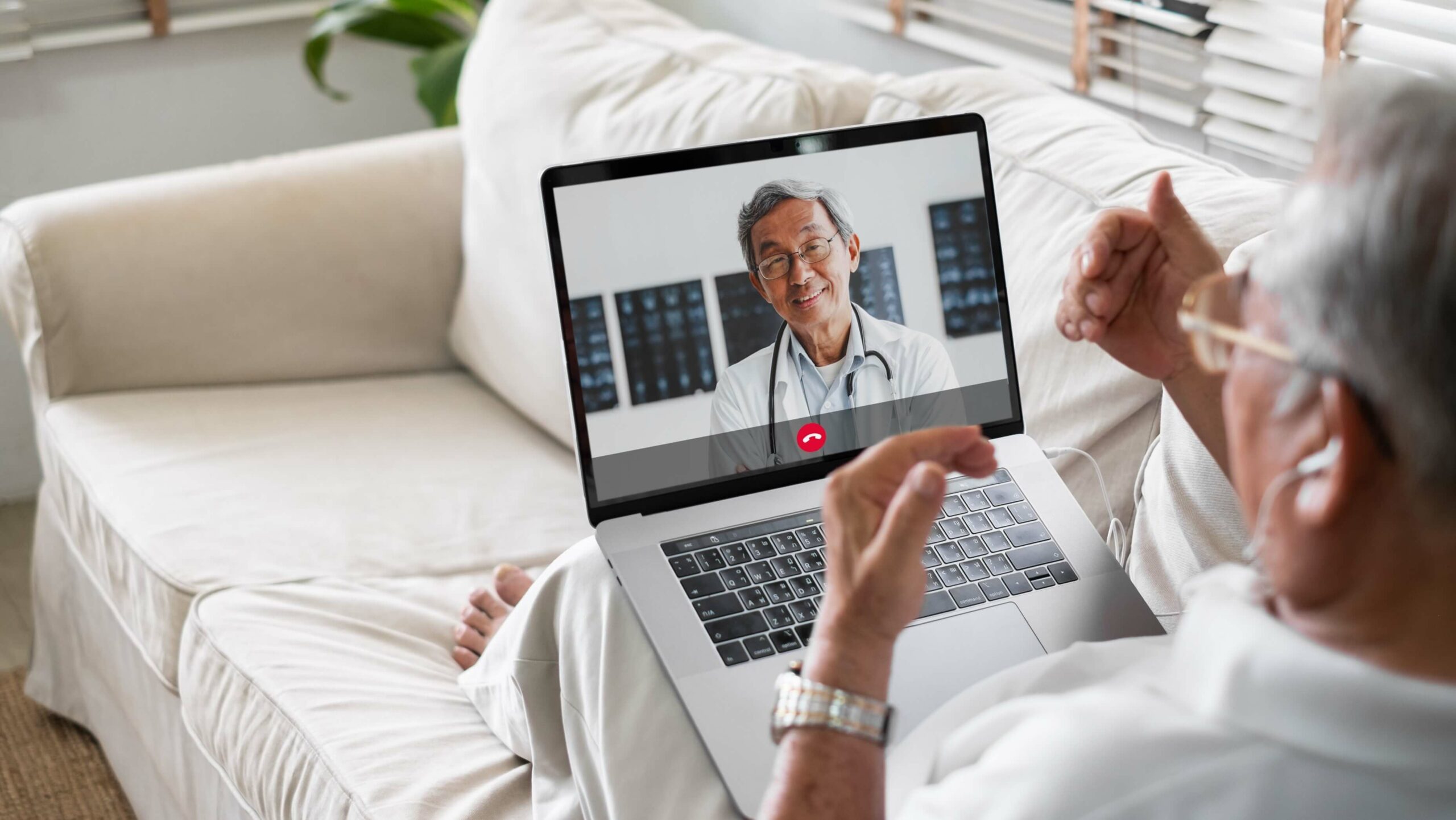 Access to universal healthcare has always been critical, but COVID-19 has made this need even more apparent. Before the pandemic, receiving healthcare meant traveling to an office to discuss medical issues in person while remote telehealth apps were just starting to pop up for minor, routine office visits. The pandemic changed that dynamic, likely for good.
A silver lining of COVID-19 and the way it's shifted remote treatment options is that most consumers are satisfied with telehealth options. In fact, according to Gartner, "Nearly 75% of U.S. consumers said they were satisfied or very satisfied with the treatment they received during a virtual healthcare visit, with only 8% of U.S. consumers saying they were unsatisfied."
While the positive experiences of the majority should be celebrated, 75% does not mean 100%. And 25% in a global pandemic is considerable. Telehealth may be a smart option for most, but the rise of telehealth actually added more barriers to communication for the deaf and hard-of-hearing that struggle with virtual communication. Consider a person that is deaf or hard-of-hearing navigating a video call without captioning or an interpreter to communicate for them. It quickly turns into a very complex, difficult situation.
The pandemic has challenged all of us, but the deaf and hard-of-hearing community has been uniquely impacted. This community needs access to technologies that can help bridge the gap between them and the hearing world. This is especially important for healthcare. Awareness and innovation can go a long way in helping the deaf and hard-of-hearing community benefit from the rise in telehealth.
Requirements for accessibility
When it comes to the technology required to ensure telehealthcare will be successful, providing adequate accessibility features in video-based platforms is critical — and the law — for ensuring the deaf and hard-of-hearing community can receive the best treatment possible.
It's up to the patient to inform the healthcare professional as to what solutions they prefer to increase accessibility. According to the Hearing Loss Association of America, those solutions include:
Remote interpreting services on the same screen or platform;
Communication access real-time translation (CART) on the same screen or platform;
Use of accessibility services, such as remote interpreting and captioning, on a separate screen or device; and
Use of other accessibility services on a separate screen or platform, such as relay services.
Captioning can be leveraged through all aspects of a typical doctor's visit, including making the initial appointment, executing the visit, contacting the office for any follow-up questions, and beyond.
Ongoing Care Leads to More Comprehensive Care
The rise in telehealth is not just being seen in routine check-ups but in more specialized care, including audiologists and hearing specialists. According to a recent survey of subscribers of The Hearing Journal, 58% expect to have at least some usage of telehealth in patient interactions over the next five years. Just 12% do not expect to use telehealth in patient interactions over that time.
Telehealth has also opened opportunities for continuous care that can extend beyond weekly or monthly visits. This is an opportunity for clinicians to work more closely with their patients and provide more in-depth resources and guidance for populations in need, such as the deaf and hard-of-hearing community. With more opportunities for patients and their caregivers to interact, they can get to know the specific needs of their patients more closely. The deaf and hard-of-hearing community's needs can be very specialized, and clinicians may not have the time or resources to make comprehensive recommendations during routine visits.
When it comes to recommending new technologies to aid in the daily life of a deaf or hard-of-hearing person, hearing clinicians identified several barriers in the recent Hearing Journal report. One of the top barriers was that 39% of clinicians perceived that their patients did not have a need or interest in new technologies to aid in their daily life. With more regular interactions, clinicians can better identify the needs of their patients beyond a medical perspective and more from a lifestyle perspective.
Innovation to aid in accessibility
As telehealth appointments continue to grow in popularity and COVID-19 shows limited signs of slowing, new technologies and innovations can provide better access to healthcare by helping facilitate video conference telehealth appointments.
In April 2020, my team developed a feature called Deskview that offered a mirrored captioning solution so that users could view real-time captions from a desktop or laptop computer, rather than having to rely on their cell phones to communicate during the call, resulting in increased productivity to users who need to make work remotely. This application became incredibly important for deaf and hard-of-hearing individuals who use captioning technologies for their telehealth appointments. Just a few months ago, we improved DeskView to allow users to make calls directly from their computers, providing a seamless telephone calling experience, and the opportunity for more engaged patients and caregivers. While the pandemic has caused healthcare culture to become more innovative, it must remain accessible for all.
The rise in telehealth has largely benefited the world and created opportunities for ongoing and more accessible healthcare. While steps have been taken to make telehealth more accessible, innovation and awareness of tools and technologies to improve doctor and hard-of-hearing patient interactions can remove the inherent barriers for this community. The deaf and hard-of-hearing community is resilient and adaptable and advocates for their needs daily. A greater focus on accessibility from the healthcare community at large could make telehealth seamless and beneficial for everyone.
About The Author
Co-CEO Joe Duarte was born in Portugal, where his hearing loss was repeatedly misdiagnosed until receiving his first hearing aid at age 4. He later moved to the U.S. during high school and later earned a degree in biomedical electrical engineering. Joe discovered InnoCaption at a conference when it was still under development. As soon as he tested the technology, he was blown away by its potential to completely change the lives of many other deaf and hard of hearing individuals. He was so inspired by the innovation that he got directly involved with the budding startup to help launch the app and share the technology with the world.
Prior to InnoCaption, Joe worked for IBM on sonar systems of submarines and later founded Duartek, Inc., an organization offering custom engineered A/V systems with a special focus on providing effective and accessible audio for people with hearing loss.