By Dario Gristina, CEO at PleXus Health Science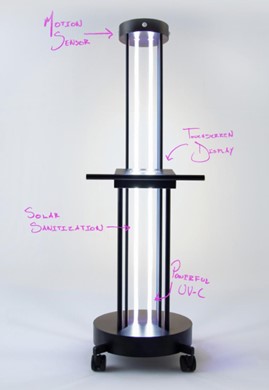 The demand for innovative technology systems focused on ridding workspaces of COVID-19 has never been greater or more serious. Even with the heavy vaccine rollout, many people are still vulnerable and therefore in danger should COVID catch up with them where they live, play or work.
One of the methods different industries have been using to make businesses, homes, and offices safe to return to are Power over Ethernet (PoE) Lighting Control Systems like the UVC-650 device from PleXus Health Science.
In essence, PoE Systems are everything that's LED, a native DC device technology that has brought forth ways to power and control with an LED light and a PoE equipped ethernet switch. This eliminated line voltage and provided a cadre of features.
When the COVID lockdown first began, one of the engineers on the PoE Control side of CPL Group, brought to many entrepreneurs' attention the power of UVC Light as a strong candidate to combat the pandemic.
Those entrepreneurs began designing and prototyping units that combat viruses which cause COVID.
For many it has been an enlightening journey because it has led to the creation of products that would be safe and effective against viruses and bacteria in interior spaces, yet affordable and immediately deployable.
Experts who have tested these devices recommend that in essence, any indoor space that needs to be occupied should really be handled with a next level of care. They advocate that what would be better than the same standard used in operating rooms throughout the world today and has been for the past 50+ years. Developers did not want to come up with something that had chemicals or that left residuals in the air.
Hence the UVC weapon against viruses emerged, which have no chemicals. All users need is to have air circulation throughout the application of UV units because the devices not only sterilize surfaces, but the air as well on a 360-degree radius.
Some users of these UVC systems have incorporated them as part of their standard cleaning during this pandemic. When pathogens are exposed to UVC light, it is a matter of time and distance for the UV light to eliminate all of them. Within a range of 5-minutes, they will clear out a thousand square feet with a 99.9999 percent. No suits or masks are required to operate them safely.
Most come with a manual that has charts based on the room size and the suggested times of exposure, making operating them simple and time conscientious. "Our unit is simple and easy to use, you just wheel it in, plug it in, program the time that you need to expose the area… and you fire it and let it go," said Dario Gristina CEO at PleXus Health Science.
Products like the PleXus UVC-650 can be used conjointly with dosimeters, which are important in terms of seeing how clean the air is around the indoor space. These dosimeters are little cards that allow clients to be able to demonstrate to their guests, employees, or whoever occupies the given space, that that space has been effectively decontaminated from any pathogens.
Earlier this year, ITTT (Invitation to Tomorrow Today) signed with PleXus Health Science to be an independent contractor as a source to sell the UVC-650 unit and share its personal message. ITTT had been searching for a product that would allow them, and everyone in the world, to be able to head back to work safely, without having to worry about being exposed to the ongoing COVID virus. The ITTT team came across the UVC-650 unit after researching a multitude of UVCs and ultimately rejecting them. The ITTT team was satisfied with the results the unit produced, after a series of trials testing the capabilities and capacities of such a product.
PleXus Health Science has also partnered with Healthcare Partners International (HPI) to combat COVID-19 pathogens in the healthcare industry. This will allow them to reduce exposure to viruses and bacteria and to provide its patients and customers with a sense of security.
These groundbreaking weapons are reason for optimism in optimum interior sterilization that wipe out all viruses and bacteria including COVID, MRSA & SARS in just minutes.
Ultraviolet sanitizing systems use UV to kill bacteria and viruses, which creates a sense of safety and cleanliness into businesses everywhere as the device aggressively combats germs of all kinds without endangering the device operator.
About the Author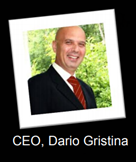 Dario Gristina is Chief Executive Officer for PleXus Health Science. He is a strong business development professional with an AES focused in Electrical and Electronics Engineering from RCA Engineering. With a demonstrated history of working in the renewables and environment industry, he is skilled in Smart Grid, Facility Management (FM), Electrical Wiring, Contract Management, and Renewable Energy. Visit
Dario's websites for more information www.PleXusPoE.com   www.PleXusHealthScience.com, www.PleXusUV.com,
www.CPLGroupUSA.com, www.NYelectric.com and   www.BroadwayElevator.com