Author: Donovan Quill, President and CEO, Optime Care |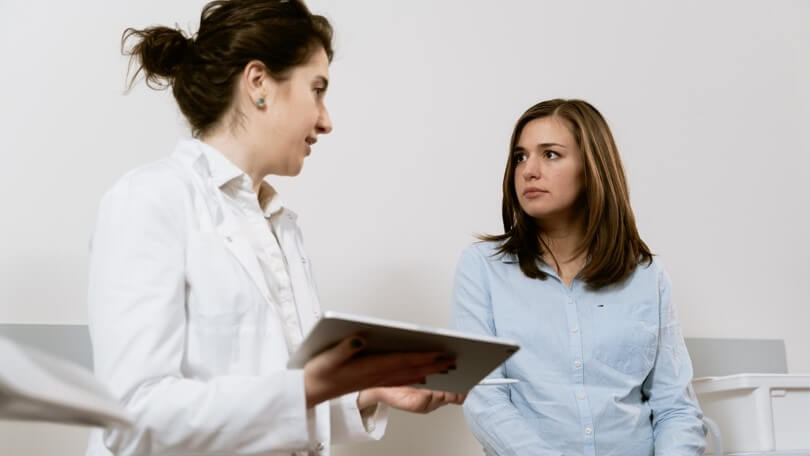 Toxoplasmosis is a serious infection caused by the Toxoplasma gondii parasite, and a leading cause of death attributed to foodborne illness in the United States. More than 40 million men, women and children in the U.S. carry the Toxoplasma parasite, but very few have symptoms because the immune system typically keeps the parasite from causing illness. Infection usually occurs by eating undercooked contaminated meat, exposure from infected cat feces or mother-to-child transmission during pregnancy.
To maximize therapeutic opportunities in the treatment of toxoplasmosis, a patient-first approach offers care coordination to optimize compliance with treatment and support improved outcomes from the moment patients are diagnosed. This is important because treatment involves a combination of drugs for at least six weeks and for some patients at least six months, depending upon clinical response.
A patient-first approach fueled by technology is optimal for meeting the complex needs of patients with toxoplasmosis. This combination helps to ensure compliance and adherence more effectively, while relieving the economic burden of managing patients in a way that improves outcomes. Furthermore, reliance on technology and data better informs critical decision making.
Providers, payers and other stakeholders should consider enlisting the help of a patient management organization that specializes in care coordination for patients with toxoplasmosis. They offer dedicated care coordination, help patients gain quick and affordable access to the prescribed drug and support them through every step of their treatment.
Closer Look at Toxoplasmosis
Toxoplasmosis may cause flu-like symptoms in some people, but most people affected never develop signs and symptoms. For infants born to infected mothers and for people with weakened immune systems, toxoplasmosis may cause serious complications.
Individuals with a competent immune system can eliminate much of the parasite within a few weeks after initial infection. However, parasites protected within tissue cysts can survive long-term and may become reactivated if the individual becomes immunosuppressed.
Women newly infected with Toxoplasma during or shortly before pregnancy, and anyone with a compromised immune system, should be aware that toxoplasmosis can have severe consequences. The gondii parasite can cause a serious brain disease that can possibly lead to death, eye infections, miscarriage or stillbirth and birth defects in babies exposed to the parasite in the womb.
Benefits of a Patient-First Strategy
A tech-enabled, patient-first approach puts the patient at the center of care, providing comprehensive, best-in-class services tailored to help those with toxoplasmosis, including counseling, guidance and education based upon the needs of the patient. This includes targeted programs and services that deliver specialized expertise that goes well beyond the scope of capabilities provided by traditional, legacy care organizations that are simply built for scale.
A care coordinator works with the patient to understand insurance coverage, financial needs and the financial assistance programs for which they are eligible.   This level of support enables healthcare professionals to focus more closely on improving the patient experience and enhancing quality of life for the patient.
The best patient-first plan offers dedicated teams with expertise in each therapy area. These experts deliver the constant, consistent and personalized care that specialty patients and their families need. Team members offer peace of mind to patients and families and become a trusted source of ongoing support. They can also be ready to anticipate challenges in a way that fosters compliance and improves outcomes.
Tech-Powered Partner
It's important for providers, payers and other stakeholders to find a patient-first partner that offers high-tech connectivity and specialty Rx pharmacist expertise–critical for securing insurance coverage. The right partner also manages effective care coordination and provides strategies to improve compliance, factors which minimize the daily impact of toxoplasmosis.
To ensure the best possible care for patients, look for a patient management organization that offers a fully integrated telehealth option to provide care coordination for patients, customized care plans based on conversations with each patient, medication counseling, education on disease states and expectations for each drug.
With the right patient management organization, just one phone call puts patients in touch with toxoplasmosis experts who can begin to address everything from medication delivery and insurance reimbursement to compliance and education.
About the Author
Donovan entered the world of healthcare after a successful coaching career and teaching at the collegiate level. His personal mission was to help patients who suffer from an orphan disorder that has affected his entire family (Alpha-1 Antitrypsin Deficiency). Donovan became a Patient Advocate for Centric Health Resources and traveled the country raising awareness, improving detection, and providing education to patients and healthcare providers. Read More