By Mark Johnson, VP of Product Development at CERiS |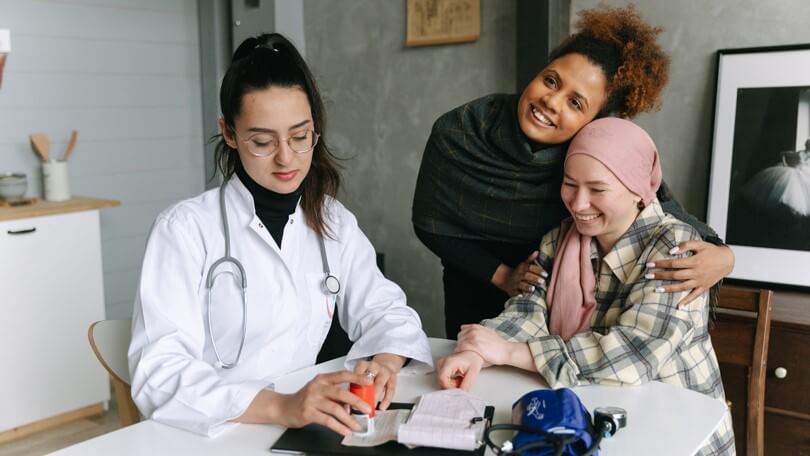 "Volume-to-value" has been the mantra of healthcare leaders for much of the last decade. Joint payer-provider initiatives such as accountable care organizations are designed to put skin in the game for providers and bend the healthcare cost curve for payers.
While many of these initiatives have borne positive results, their total impact is not significant. Most attempts at volume-to-value put around two percent of revenue at risk for a provider organization. Although that can sometimes mean millions of dollars a year among larger outfits, overall it is at best a haircut that can likely be made up elsewhere. Moreover, many doctors say they lack the tools to properly implement such a program and take actions based on data, per a recent Deloitte survey.
Moreover, providers are still incentivized to provide more treatments as opposed to the most financially or medically practical course of care that is available. That means the burden of pushing volume-to-value to achieve concrete long-term results rests squarely on the shoulders of payers and the patient, and the traditional tools they have at hand are moderately effective at best. That is further compounded by the fact most payments are made after the care is delivered. As a result, payers must look very closely at how that care is being coded and billed.
The Centers for Medicare & Medicaid Services began post payment reviews as a demonstration project nearly a decade ago. It has become a handy tool for Medicare recovery audit contractors (RACs). Such reviews are triggered when a claim's comparison or analysis of utilization practices by providers uncovers some potential outlier behavior; through complaints from beneficiaries or competing provider organizations; or if the provider is under investigation by the Government Accountability Office or U.S. Department of Justice. Although RAC post payment reviews are often fought tooth-and-nail by the provider community, they are very effective.
For private payers, prepayment reviews can help avoid some of the biggest conflicts with provider organizations, such as clawing back payments that have already been made. However, they will also inform a payer or a self-funded employer group regarding how their contracted providers operate in terms of rendering care.
Some prepayment firms, such as CERiS, can save money on a vast majority of the claims processed. In a collaboration with one payer, CERiS is saving $9,000 on average for each claim. Appeals by providers undergoing this prepayment review stand at 3%. By contrast, the industry average is around 10%. The average turnaround time to complete a prepayment review is just six days; that's a necessity where many states impose financial penalties if a claim is not paid within 30 days or so.
Along with prepayment itemized bill review, here are some other analyses that may be performed on claims to keep tighter control over costs.
Surgical Implants
Surgical implants can be a huge red flag. Payers can be billed for device bundles – often specialized fasteners like titanium screws – that contain more devices than were implanted during the procedure. This situation can easily drive-up costs by tens of thousands of dollars.
High-end medical devices are also ripe for abuse. The Office of the Inspector General for the Department of Health and Human Services concluded last fall that the Medicare program was overbilled for neurostimulators to the tune of $636 million.
Bundled payments for such surgeries can counter such price inflation. But many providers will balk at such an arrangement unless they are agreeing to participate in a major volume-to-value initiative such as an accountable care organization (ACO). Implant reviews conducted by CERiS identify and provide the manufacturer's true implant costs through its proprietary repository of national implant invoice data. This service not only reduces device bundling, but also helps set a recommended reasonable payment to the provider.
Specialty Services
The United States leads the world in providing specialty healthcare services. However, this clinical abundance is often accompanied by abuses such as overcharges. CERiS conducts specialty care reviews where overcharging may be an issue. It can help identify hotspots for certain providers – such as emergency room visits that lead to charges of thousands of dollars for brief visits without a hospitalization.
Hospice is another specialty service needing attention. Hospice care grew from virtually nothing little more than a decade ago to a $30 billion business – a figure expected to reach $64 billion by 2030, according to Grand View Research. As with any fast-growing facet of healthcare delivery, some abuses are occurring – such as patients being placed in hospice even though they may not be terminally ill, and that's even before any imprecise coding or overcharges are dealt with. A 2019 report by the Office of the Inspector General for the U.S. Department of Health and Human Services concluded that more than 80% of hospice centers providing treatment to Medicare patients had at least one deficiency. Considering that a single patient can be in hospice care for six months or more, the potential for overcharges can be huge.
DRG Validation and Review
Along with straight overcharges that may be discovered through clinical review, a DRG validation and review can also discover incorrect uses of both diagnoses and procedure codes. If they don't reflect the official documentation in the medical record, DRGs can be assigned inaccurately, leading to higher payments from insurers or administrators for Medicare. DRG review may be used both in pre-payment and post-payment analyses.
With the cost of delivering healthcare being twice as much in the U.S. than in the rest of the industrialized world, such reviews are arduous and can cause friction, yet are necessary to keep hospital billing accountable. Although they will not solve rising healthcare costs singlehandedly, they can make a significant difference for a single payer or a self-funded employer group.
About The Author
Mark Johnson has 25 years of thought leadership and operations management experience in the healthcare provider, healthcare insurance/payor, legal information, and customer service industries. Specific payment integrity experience includes management and oversight of UnitedHealthcare Payment Integrity programs including Data Mining and Recovery Operations, Subrogation and TPL services, Mass Tort and Class Action management, Coordination of Benefits, High Dollar claim review, Itemized Bill Review, Hospital Bill Audit, Credit Balance management, Claim editing systems, and contract review and compliance.