By Pratap Sarker, president, Greenway Health, a leading health information technology services provider |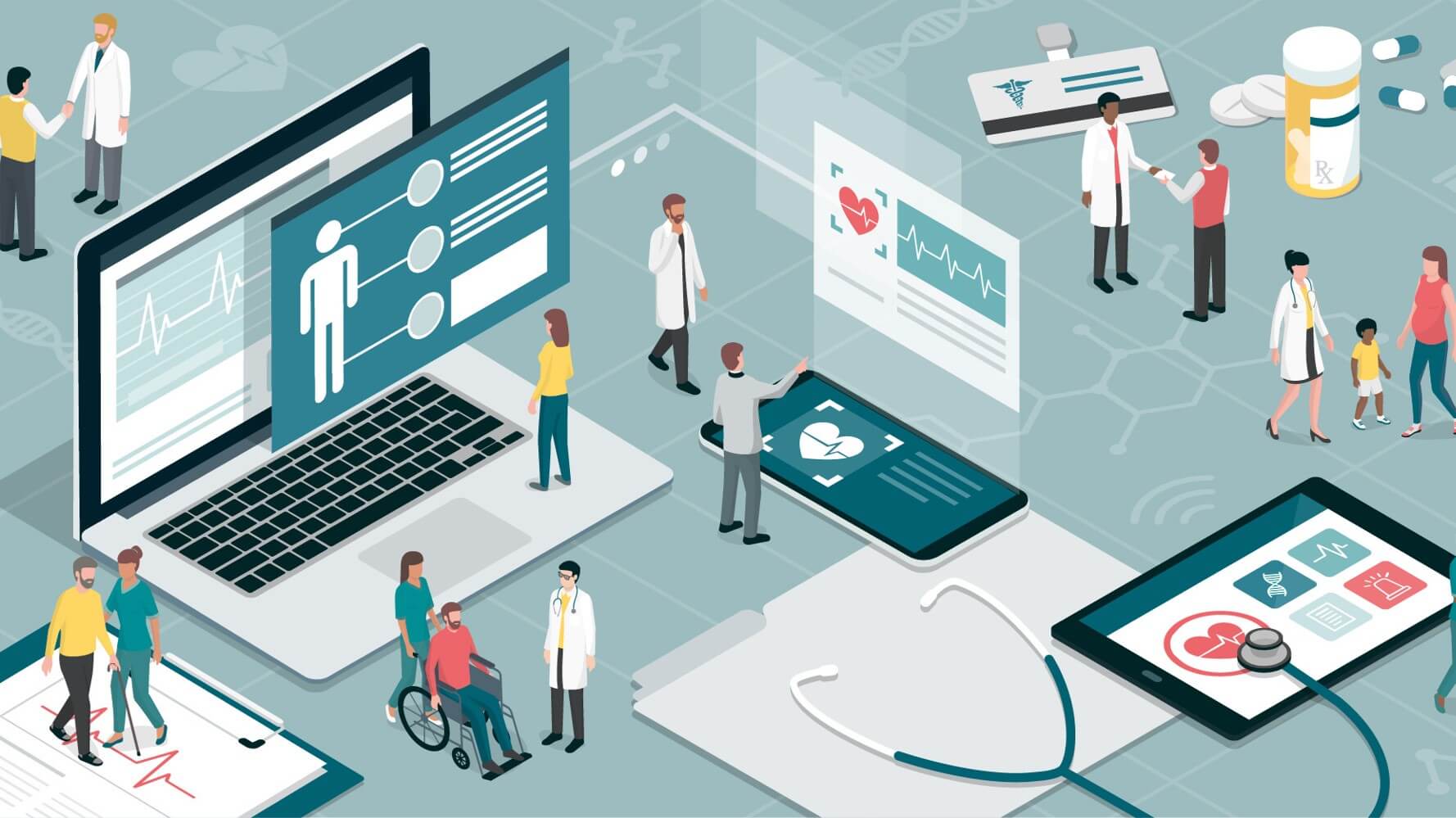 Nearly three million people living in the United States today identify solely as American Indian and Alaska Native (AI/AN) according to the U.S. Census Bureau, and 60 percent of them live in metropolitan areas. Despite this, there is a great disparity between the health of American Indians and Alaska Natives when compared to other racial groups in the United States. For example, life expectancy is 5.5 years less than the general U.S. population, and mortality rates from preventable chronic conditions, including heart and liver disease, cirrhosis, diabetes and lower respiratory disease are also much higher.
As a result, it is little surprise that complicating factors also increased mortality rates during the COVID-19 pandemic. The U.S. Centers for Disease Control and Prevention found that in 23 selected states, the cumulative incidence of laboratory-confirmed COVID-19 cases among AI/AN was 3.5 times that of non-Hispanic whites.
Innovations to Improve Population Health in AI/AN Communities
Despite current challenges, there are many steps that can be taken to help AI/ANs on the path to health equity. From diabetes education, nutritional counseling, mobile radiology services for patients with lack of transportation options, behavioral health counseling services and more, many tribal health providers have committed to identifying unique ways to better serve their communities to improve patients' health.
Mary Smith, an enrolled member of the Cherokee Nation and former principal deputy director of the Indian Health Service, agrees. Smith recently wrote in Human Rights Magazine urging a move toward evidence-based, outcome-based, and community-based approaches, with quantifiable goals related to, and a focus on, chronic-illness reduction – all facilitated by investments in technology.
Advances in technology that support population health efforts, for example, can make a difference in the lives of the AI/AN communities and the providers who care for them. One of the foundational technologies is cloud-based electronic health record (EHR) platforms, which give providers anytime access to patient information and enables them to be more proactive in addressing chronic diseases before they result in complications. Supporting technologies, like patient management and revenue management tools, can also take much of the administrative burden off providers, allowing for more devoted time to AI/AN patients, while also offering individuals the level of care they require.
Even before COVID-19 hit, 93% of providers seeking new technology said that cloud-based, mobile solutions for on-demand data were a top priority. They were also looking for better EHR solutions that would require fewer clicks, offer simpler reporting, and even integrate with other types of patient engagement and virtual care solutions.
During COVID-19 many practices serving AI/ANs have pursued technology strategies focused on deploying virtual care solutions, like telehealth and remote patient monitoring, to address immediate needs. However, EHRs have continued to be the foundational tool for healthcare providers. Greater adoption of cloud-based EHRs during the pandemic helped improve practice operations and workflow to ensure continuity of care and proactively address their patients' needs.
Cloud-Based EHRs Make an Impact During COVID-19
All Nations Health Center is one of 41 Urban Indian Health Programs (UIHP) located throughout the United States and has been incorporated as a nonprofit 501 (c)(3) community-based organization since 1970. The practice is committed to providing sustainable, healthy lives for Native people and the surrounding community through culturally based, holistic care. Like many other practices during the COVID-19 pandemic, All Nations saw a spike in patient visits, along with an increase in patient demand and staff burnout.
Adding to this stress, All Nations was reliant on a VPN-based EHR system that severely hindered practice productivity. Urban Indian and Tribal health clinics have distinct needs, especially as it relates to reporting, and while most EHR and data analytics solutions offer various reporting capabilities, not all support the data needs of these specific patient populations. These challenges were exacerbated during the pandemic, since streamlined practice processes were essential to reducing staff burden and providing optimal patient care.
Looking to combat these challenges head on, All Nations deployed a cloud-based EHR and practice management solution in March 2020, right as states were closing and stay-at-home orders were mandated. They saw this technology as a way to ensure they could continue providing a high level of care to their AI/AN patients. The new EHR also addressed the administrative pain points by improving practice productivity, reporting and financial performance.
The impact of the new technology was almost immediate. All Nations didn't lose a step in caring for patients, even despite the transition to a virtual care model. At the same time, the practice's monthly billing increased by 88% and collections by 75%, with an expectation that its 2020 receipts would double by the end of 2021. And though the center saw a minor 5% revenue reduction during this period, this was a major achievement considering many other practices were reporting pandemic-related revenue reductions of 25% to 50%.
All Nations is just one example of how technology can be utilized to improve access to healthcare for the AI/AN population. As the world continues to navigate the COVID-19 pandemic, providers and practices alike can benefit from technological tools that were designed to help them maintain revenue, increase productivity, and improve patient engagement and outcomes.
About the Author
Pratap Sarker currently serves as president of Greenway Health. An accomplished executive with more than 25 years of experience at leading technology organizations including IBM, Infosys, Accenture and Conduent, Sarker has achieved significant success developing teams, building lasting customer relationships and delivering services that span SaaS platforms, application services, IT infrastructure & software, analytics, artificial intelligence, consulting services and more.