By Dan Narayan, Vice President at Exdion Solutions |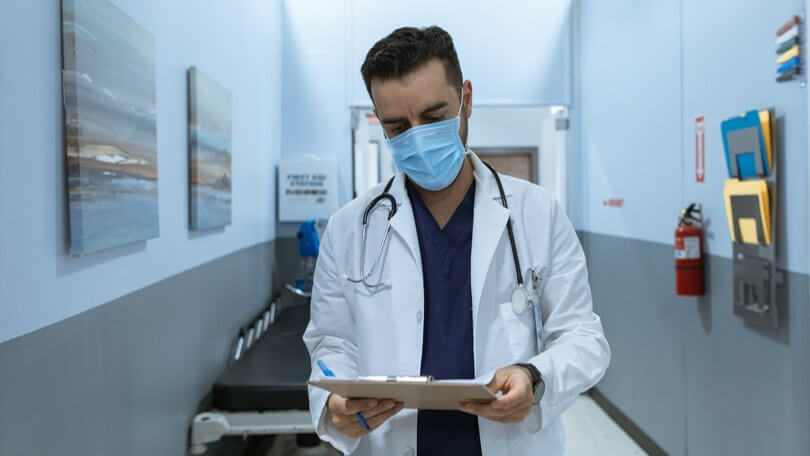 For decades there has been a common complaint among physicians and practice managers that they are inundated with paperwork that must be filled out to satisfy insurers, other doctors, and government organizations. Many doctors say it is a major source of burnout.
To some degree the threat of being buried by paperwork has been addressed by innovations such as electronic health records that include autofill features, and even scribes who can take precise records of each patient encounter. These innovations lighten the burden on doctors and allow them to provide better care for patients.
But there is another burden in running a medical practice these days: Revenue optimization. Many physicians saw a steep drop in business during the early days of the COVID-19 pandemic. Practices had to scramble to keep their doors open, performing COVID-19 testing during the early days of the pandemic and then vaccine administration later on in an attempt to recapture lost revenue.
Although the expanded use of telemedicine is expected to remain long after COVID-19 ceases to become a health issue, it is not a good fit for many medical practices. For example, urgent care clinics are designed as a way for patients who need immediate but not life-saving medical attention to avoid visiting a hospital emergency room. In theory, telemedicine might work in such a setting, but in practice this cohort of patients is often in significant pain and discomfort and wants in-person encounters with a provider. With patient volumes rebounding slowly, and possibly facing another downturn should there be a new surge in COVID-19 cases, providers are going to need to wring out every bit of revenue from their practice.
That was the case with CareXPress, a network of five urgent care clinics in Amarillo, Texas and AFC Urgent Care in Memphis, Tennessee.
CareXPress has been dealing with a nationwide shortage of medical coders – an issue that is particularly challenging in smaller metropolitan areas such as Amarillo. Without crack coders on its team, revenue opportunities were being missed, according to Trent Limb, CareXPress' CFO. The issue was being further exacerbated by COVID-19, which caused a drop-off in patient volumes.
Meanwhile, the pandemic almost immediately caused business at AFC Urgent Care Memphis to drop 75%, threatening to close its doors. It became heavily dependent on COVID-19 testing.
Both contracted with ExdionRCM, which quickly began analyzing the coding practices of both institutions using its ExdionACE advanced revenue integrity solution, a proprietary AI engine that performs both pre-bill code validation and post-bill code audits. It also automatically scrubs and flags patient encounters that have gaps.
ExdionACE instantly concluded that 18% of all of CareXPress' patient encounters were being insufficiently coded. The adjustments translated to a 40% increase in revenue from more accurate Evaluation and Management (E&M) coding alone.
At AFC Urgent Care Memphis, there were 937 patient encounters undertaken by the two full-time physicians in December 2020. Of those, nearly 98% were automatically flagged by the AI technology as having a coding issue.
It was estimated that AFC Memphis' deficient coding cost it nearly $44,000 last December – a sum that represents about 25% of the practice's total monthly revenue. Of that total, $27,000 came from E&M codes below level 4. By March of this year, this loss of revenue was reduced by 82%.
Both of the CareXPress clinics and AFC Memphis are not only in much better shape financially after tackling their coding issues, they are better prepared for a post-pandemic future.
Such outcomes should convince medical practices throughout the United States that medical coding is not just a daily back office function, but a key to growing revenue and cash flow.
About the Author
Dan Narayan is Vice President of Sales for Exdion Solutions and has held various sales leadership positions with the company since 2009. Dan has a deep understanding of the Healthcare Revenue Cycle space and enjoys conversations with industry leaders discussing how disruptive technology can play a role in their transformation journey. In his 18+ years of technology selling, he has extensively focused on simplifying the alignment of business needs with cutting edge technology. Dan is an engineer with post graduate diplomas in business administration and artificial intelligence.