By Mark Halford, SVP- Client Services, Life Sciences and Healthcare Practice at WNS |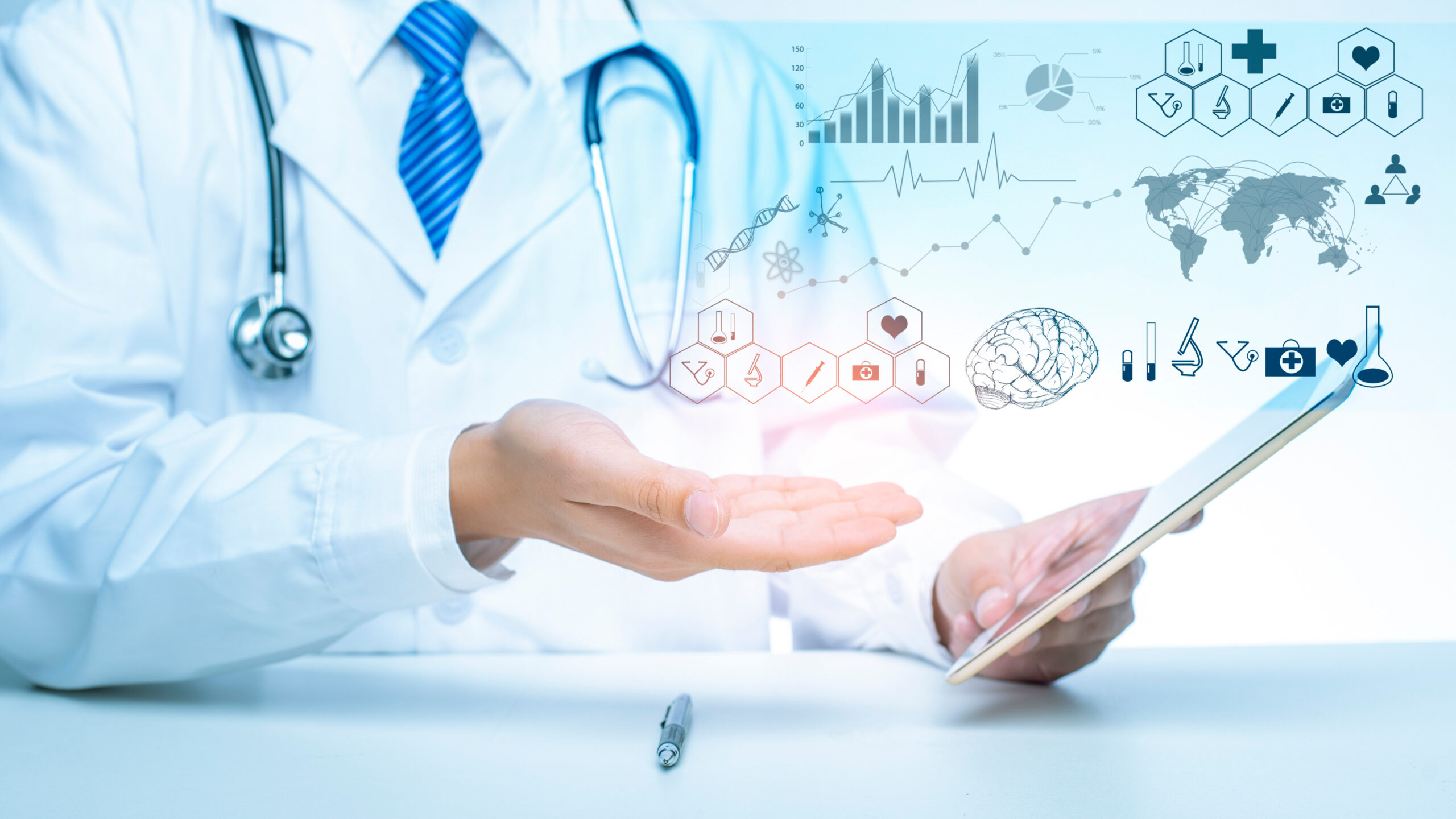 In 2020, a healthcare consumer experience study revealed that the task of finding, accessing and paying for healthcare in the US is so daunting that half the respondents said they have avoided seeking care altogether. An overwhelming majority (81 percent) stated that "shopping for healthcare should be as easy as shopping for other common services". Two years from then, COVID-19 impact has greatly evolved how consumers access care. In particular, virtual care and digital interactions are gaining increased acceptance and the data generated from these platforms is powering rapid transformation.
As more and more healthcare companies now focus on improving patient experiences, data, analytics and Artificial intelligence (AI) are poised to transform the way healthcare is delivered and revolutionize its access across social divides. The next normal will soon be for the patient experience to begin at the 'Digital Front Door', allowing access to 'always on' non-clinical services.
AI and analytics have the potential to take on triage, enable better Patient Flow Management (PFM), eliminate human error, and transform integrated, proactive care from vision into reality. AI can make back-office processes more efficient and deliver better care for the aging population, especially given the challenged budgets. This will relieve healthcare practitioners from administrative burdens and allow them more time for patient care.
The shifts in consumer behavior are also pushing for integrated care, which demands integrated systems. Combining proactive and preventive care will largely be driven by Big Data and automation. Healthcare companies, therefore, need to keep up with the pace of digital developments. And the digital-first mindset must be balanced with the need for in-person care.
The Potential of AI and Analytics in Healthcare
The pandemic amplified the great imbalance between the patient base and the number of healthcare professionals. Smart deployment of analytics and AI can bridge this divide, by devising treatment plans, helping with repetitive tasks, managing medications and synchronizing systems.
A case in point: Google's AI-powered Deepmind Health project draws upon medical records to provide better, faster health services. It hopes to eventually create algorithms that can deliver personalized care to patients.
AI is also becoming essential to medication discovery and patent management. The doubling time for medical knowledge was an estimated 50 years in 1950. By 2010, it had dropped to 3.5 years and is now believed to be well under a year.
The need to stay on top of such information, and exploit it fully to advance medical causes, will drive increasingly mature AI and analytical systems. To put this in figures, global AI in the healthcare market was valued at USD 7.4 billion in 2021 and is expected to hit USD 48.77 by 2027. The proportion of AI-related inventions in medical technology has risen so drastically, that the European Patent Office now has specific and updated sections for examining such applications. It is expected that the patent examination itself will eventually be conducted by strong AI systems.
While these are the ultimate goals, AI is currently used predominantly for repetitive large-scale administrative tasks. This early development lays the foundation for building AI into home-based care, remote monitoring, virtual assistance and clinical workflows. Once AI and analytics become integral to clinical decision-making support, they are expected to drive operational efficiency, innovation and improve population health management across all areas spanning primary and secondary care.
A Reality Check and the Road Ahead
A pan-continental survey conducted by the UN Conference on Trade and Development (UNCTAD) shows how digital advances made by companies during the pandemic have opened up healthcare access to many vulnerable populations. Women and consumers aged 25-44 have been foremost in taking advantage of these changes. With the shifts in consumer behavior expected to outlast the pandemic, healthcare providers need mature AI and analytics to better meet their demands and thrive in an evolving space.
Currently, providers are at varying stages of their adoption and some consider the 'everyday' applications to be the clinical application of AI and analytics. For example, a Minnesota-based academic medical center uses patient data to predict the risk of kidney stone recurrence. Predictive insights are shared by the doctors, further empowering the patients to decide the treatment approach.
In California, a healthcare service provider analyzes patient data from a home monitoring system using its AI-based command center. Predictive analytics helps flag risks and enables actions such as proactive follow-ups.
These are but the starting points. AI's potential in matters such as personalization continues to emerge. There are already applications of AI that use psychology to improve patient engagement. Developments in this area will lead to benefits from population and patient level psychological data, by using wearables and personalizing immediate treatment for everyone. This will influence the way we all view health and our responsibility towards our health.
AI and analytics are thus not merely tools, but an inseparable and enabling part of healthcare evolution. The vision of tomorrow's healthcare, the desired improvements in customer experience, the burgeoning plethora of treatment options, all need AI and analytics for seamless execution. It is imperative that the healthcare industry, across the board, integrates such intelligence not just to address the pandemic or the costs, but also to grab the opportunity for transforming overall quality of life.
About The Author
Mark Halford is SVP- Client Services of the Life Sciences and Healthcare Practice at WNS